I hope you all are looking forward to a New Year and may it be a year filled with some great books and time to read them.
Like many I wasn't sorry to see 2019 come to an end. It was a year filled with challenges and I didn't have time to read as many books as I had hoped. Below are two books I read that are written by a young and talented young lady and I highly recommend them if you have pre-teen and early teen kids.
The two books I am writing about today are written by Ellie Collins, a very talented young lady. Ellie is the daughter of well known and award winning author Stephanie Collins. She uses her love of Greek mythology to inspire her writing. She is imaginative and has written these two books to help guide young people through modern day issues.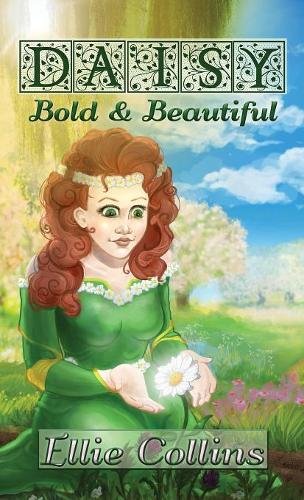 Daisy, Bold and Beautiful by Ellie Collins.
Daisy's mom has passed away and she her father have moved to a new small town. She worries about the same things kids think about when they have to leave friends behind and move to a new place. Will I make friends? Will I like my new school and teacher? Will I fit in?
Daisy's hobbies include gardening. She loves to plant, water and watch the plants come to life. But most kids her age are into gaming, and she wonders if she will ever fit in. Her first day of school finds her stepping on to the school bus with fear and apprehension. I remember that butterfly in your stomach feeling as I moved several times as a kid. One night as Daisy falls gently to sleep, she also falls into a gorgeous and peaceful garden where she meets Persephone, the Greek Goddess of Spring. Daisy needs help, guidance, ideas and advice from Persephone if she is ever going to find her way and make friends. She learns that she must remain true to herself and understand it is okay to be different and show others it is okay to meet a friend in the middle and try something new.
Mylee in the Mirror by Ellie Collins
Mylee is leaving middle school and moving on to her Freshman year of High School. Other parts of Mylee's life are changing too and she is feeling the pressure. her beloved Grandmother has sold her house to move in to an assisted living facility. But Grandma's house holds treasured memories for Mylee and she is faced with leaving them behind. Her parents are fighting and she fears her family is crumbling. She isn't interested in dating like her friends and she wants no part of the drama that comes with High School. Soon into the school year, the most popular guy in the school, Sam asks her to homecoming. Mylee needs help and advice and that is when Greek Goddess Aphrodite becomes her confidant. Mylee's best friend Tyson is worried about her. He is angry that Slimeball Sam will take her away and they will lose their friendship.
An ancient Greek Goddess may know something about modern teenage dating and she guides Mylee through her confusion, but what will Mylee decide to do?
Both books are so appropriate for young people today when life seems overwhelming. She inspires readers to stay true to who they are and are perfect for kids dealing with these types of issues. If you have pre-teen or early teen kids, I highly recommend both books.
I will meet you back here in a few days to share a wonderfully written historical novel that I couldn't put down.
Until next time,
Bee Readin'
Terri